HD47 Candidate Sheri Soltes' Legislative Experience Goes Back Decades
Sheri Soltes, Democratic candidate in the Texas House of Representatives District 47 race, is no stranger to the State Legislature. In a recent Texas Tribune article, Elaina Fowler stated "... no other candidate can claim that they know what goes on day to day in the Legislature." The fact is Ms. Soltes has been working with lawmakers at the Texas State Capitol since 1995. With 23 years of public policy experience, Sheri has worked with seasoned policy makers like the Honorable Joe Driver (R) and the Honorable Elliott Naishtat (D) and together they were successful in helping to shape this legislation that is now law HB 238 74(R).
"I was able to get legislators on both sides of the aisle to come together to do good for the people of Texas," says Soltes. "23 years later, we are in even greater need of a Legislator who has the skill to unite people for a common cause."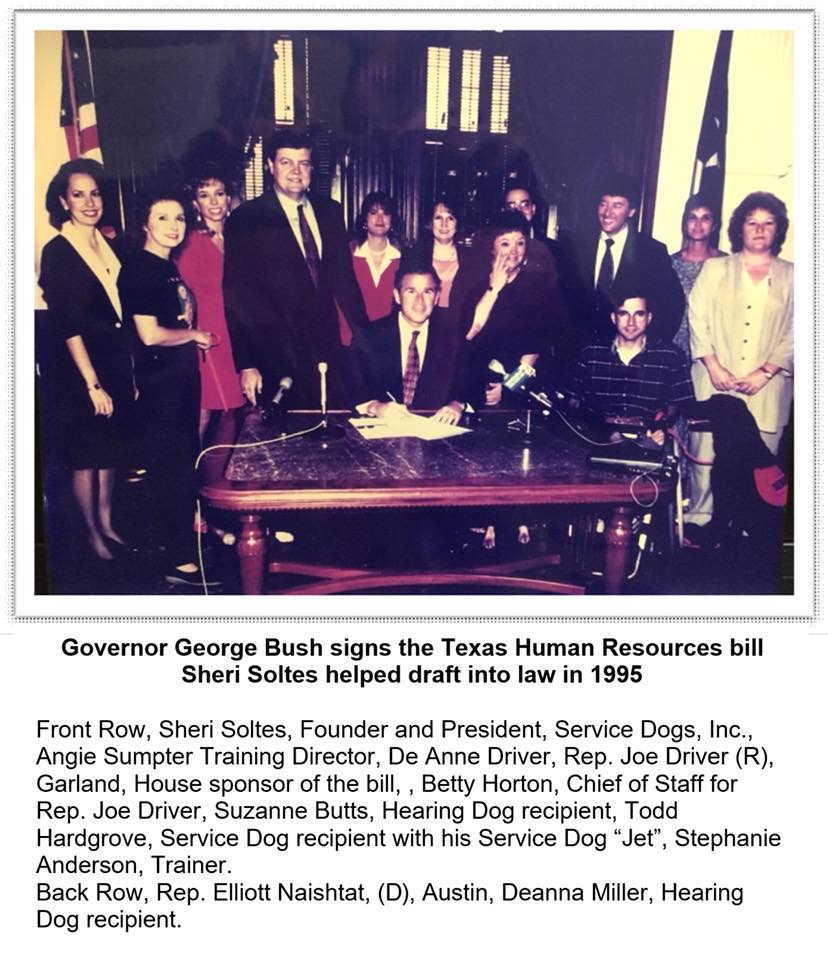 Most recently in the last legislative session 85(R) Sheri worked with State Representative Victoria Neave on her Service Dog legislation, HB 2992. This bill was placed on the Local and Consent Calendar when the Freedom Caucus unfortunately killed the entire Calendar with 5 signatures.
When lawmakers write legislation that saves lives, it makes headlines. In 2015, and as a result ofHB 238 74(R), Lampasas pastor, Ray McCoy was saved from drowning in his bathtub by his service dog Excalibur, trained by the nonprofit organization that Sheri founded in 1988, Service Dogs, Inc. (Full story here: 3 Shelter Dogs That Changed Their Owner's Lives)
"I am thankful for the opportunity to publicly set the record straight," says Soltes. "I am very proud of my legislative accomplishments. I remain active at the State Capitol through advising lawmakers and through opposing destructive legislation by testifying in committee.
Sheri@SheriForTexas.com
www.sherifortexas.com
Sheri Soltes for Texas Campaign
4803 Rutherglen
Austin, TX 78749-3744
512-680-4009